Get to
know us

a bit better
It's kinda important that we "vibe" a little first 😉 
We're all for reintroducing date night! Your family CAN THRIVE after implementing good sleeping habits.
This is a safe space. There is no guilt or shame over here. YOU need to do YOU.
Our superpower lies in the support we offer. ALL of what we teach can be found somewhere on the internet, but you'll need the time and detective skills to read up on it, then apply it, commit to it, hold yourself accountable, and if something does not go as Susan from ThatSleepBlog predicted, your plan derails and you're back to square one… So believe us when we say there is MAGIC IN SUPPORT!
before we start, let's be serious for a minute…
When it comes to changing sleep struggles, Brave Little Baby takes a respectful approach by assisting you to ignite your intuition in order to find your one-of-a-kind plan. Throughout the entire process, you will be cared for and supported.
We are adaptable in our methods and mindful of parenting styles and children's temperaments.
You'll walk away from this process feeling empowered and confident in setting boundaries and sticking to them. It gives kids comfort to know that their mother can handle their emotional responses.
I love a good decaf almond cappuccino and a croissant on a weekend morning. I'm trying to be the best mom I can be, but geesh sometimes I feel like I'm getting it all wrong! Who can relate!? 
My firstborn is a very sensitive, emotional soul and sleep is definitely NOT linear with him. I'm learning so much every day in how to handle him and cope. Whereas my second is an adrenaline junkie crossed with a softly spoken temperament. Can it get any more interesting! 
LOL but I'm super thankful that I've sleep coached her from birth. We've set the foundations for healthy sleep and they've been carrying us through difficult times!
I'm a bit of a mad planner – "If you fail to plan, you plan to fail" is one of my mottos in life. Recently I had time to start meal planning and I'm mad at myself for not starting sooner! The only thing that I'm not so great at (to my hubby's dismay) is our budget 
I'm a pro at finding a bargain and streamlining the heck out of anything! I probably drive Zanda mad with all the apps and add-ons I've introduced to make things easier behind the scenes at Brave Little Baby!
In life I always aim to be balanced. So when I make any changes, I implement them gradually so that they rather become the new normal than a shock to the system.
We can't wait to reignite your intuition and empower you with knowledge. Because sleep can improve without compromising your values and beliefs.
We're ready to support the heck out of you mama and you don't need to prove anything to anyone! You deserve to thrive in motherhood and not suffer from sleep deprivation.
My life feels full and busy at the moment, and I have lots of OH SH*T moments! It's filled with joy, laughter and numerous sibling fights, as each child has their own unique personality.
My day cannot begin unless my husband brings me tea in bed, after which I aim to do a 30 min yoga workout before my boys wake so that I can start the day with a clear mind.
I recharge when I'm alone, which is rare these days. But when I do have the opportunity, I enjoy spending it in my garden. I am a calm and confident person, and my best quality is the ability to empathize. I also tend to say yes when I should say no.
My firstborn did contact naps, rocking and bottle, music and dancing to sleep, dummy drills you name it. I had no idea there was help available or alternative solutions.
My second son is sensory seeking and suffers from a medical sleep issue. We have to stick to a strict eating, exercising, and no screen time routine (which I'm failing at, by the way), but we're trying!
With my third child, I simply couldn't deal with the lack of sleep and the demands of a busy household; I was losing myself, and the strain on our marriage was noticeable. I decided to sleep coach him when he was 9 months old, and it was the best gift I could have given to my family.
This is what I would like you to have as well.
It's hard work, but it's WORTH IT.
I have a strong entrepreneurial side and come up with crazy ideas. Lindi is amazing at working out how to make all the craziness happen. So lucky to have my cousin, my person and friend as a business partner.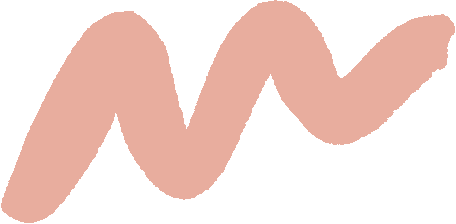 Sleep

is incredibly important
It has a greater impact on our lives than we realize or anticipate.
At Brave Little Baby, we believe in debunking myths, bringing out the science, and putting it into practice with a motherly heart to make it accessible to all. Educating  every mom out there that good sleep habits are beneficial for raising healthy kids. A good night's sleep IS POSSIBLE! You do not have to be sleep-deprived for the rest of your child's life. Yes, they will all grow up and leave the nest. But that's a long time to go without sleep. You could have been a better wife, mother, and person during that time…
As working moms we often do not have the luxury of not sleeping. It's not always possible to "sleep when the baby sleeps" or feed/rock/contact nap for every single nap. You have demands and expectations from your job during those times. When nap times and bedtimes and nights are easier, it's less stress, more sleep! Working moms need sleep!
I am a registered nurse at a baby clinic in Pretoria, and a full-time working mom. Nothing makes me happier than spending time with my toddler and husband at home.  Life can become busy, but I make time to enjoy my hobbies such as embroidery, crochet, reading, and spending time outdoors.
My firstborn is our Valentines baby! What better way to celebrate our love, than celebrating the birthday of the "product" (our daughter) of our marriage 😉  That is exactly what she is, a body full of love and cuddles and hugs.  She is very sensitive towards emotions and will quickly realize that someone needs extra hugs to help them feel better.  We decided to sleep coach her when she was 7 months and that was a life changing decision for our whole family. Baby #2 is due in April 2023 and this time I feel a lot more prepared, but still fear the unknown!
I am a planner, I love helping people and will do anything to make them feel better.  Which is one of the reasons I enrolled to become a lactation consultant. Although breastfeeding is a natural way of feeding a child, it does not come so naturally to everyone.  
I was once you, thinking that there is no such thing as putting my child to bed without lots of tears and a big fight.  All the horror stories you read about sleep coaching, is either of someone that tried and failed based on a book that they read or some advice that worked for someone else.  Or that person has never done it with Brave Little Baby.  As a sleep coach, and a mother myself, I will be with you every step of the plan, because I know how much that support helps.  I will guide you to implement strategies to address the sleep challenges that you have.  
And most of all, through this process I will respect your feelings, emotions and also your little one, to make sure that we keep the loving boundaries.
Sleep coaching DOES NOT equal NO CRYING.
Change almost always brings tears, but when we respond to the tears in a warm and loving manner, giving them the space to feel that all feelings are acceptable, we teach them more than just healthy sleep; we build a connection. When we are confident in our approach and the boundaries we have set for them, children feel safe.
I was scared of the term 'sleep training' because I had a very wrong perception that it meant abandoning my baby and not caring for her needs. Zanda's gentle approach and constant support helped me to teach my baby the new skill of self soothing.
Lindi made us feel so relaxed and took the time to understand our situation and helped us do things in a way we were comfortable with. We cannot believe the amazing improvement in her sleep. I honestly never thought she would sleep this well and we were able to do it in a gentle way, always guided by Lindi in a kind and patient manner.